Allure from French language means admiration or, in other words, more than beauty.
The key to working with this UI design concept was to take into account the fact that the cosmetics offered are natural and organic.
Therefore, the most important objective, while working with this project, was to maintain design simplicity and have a clear segmentation for the target audience. That they could easily and clearly examine, and informatively view all the desired products to discover their allure – the inner beauty.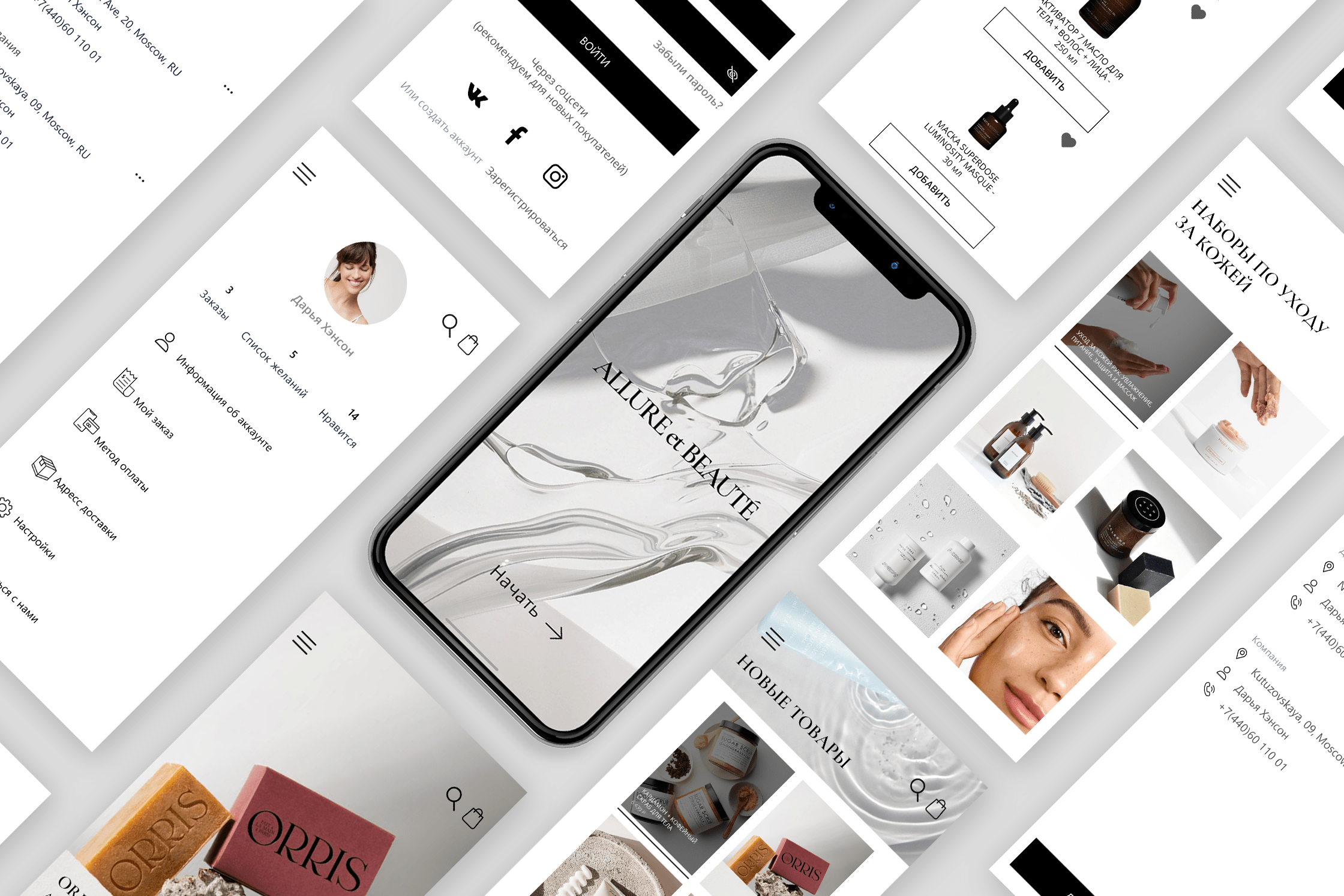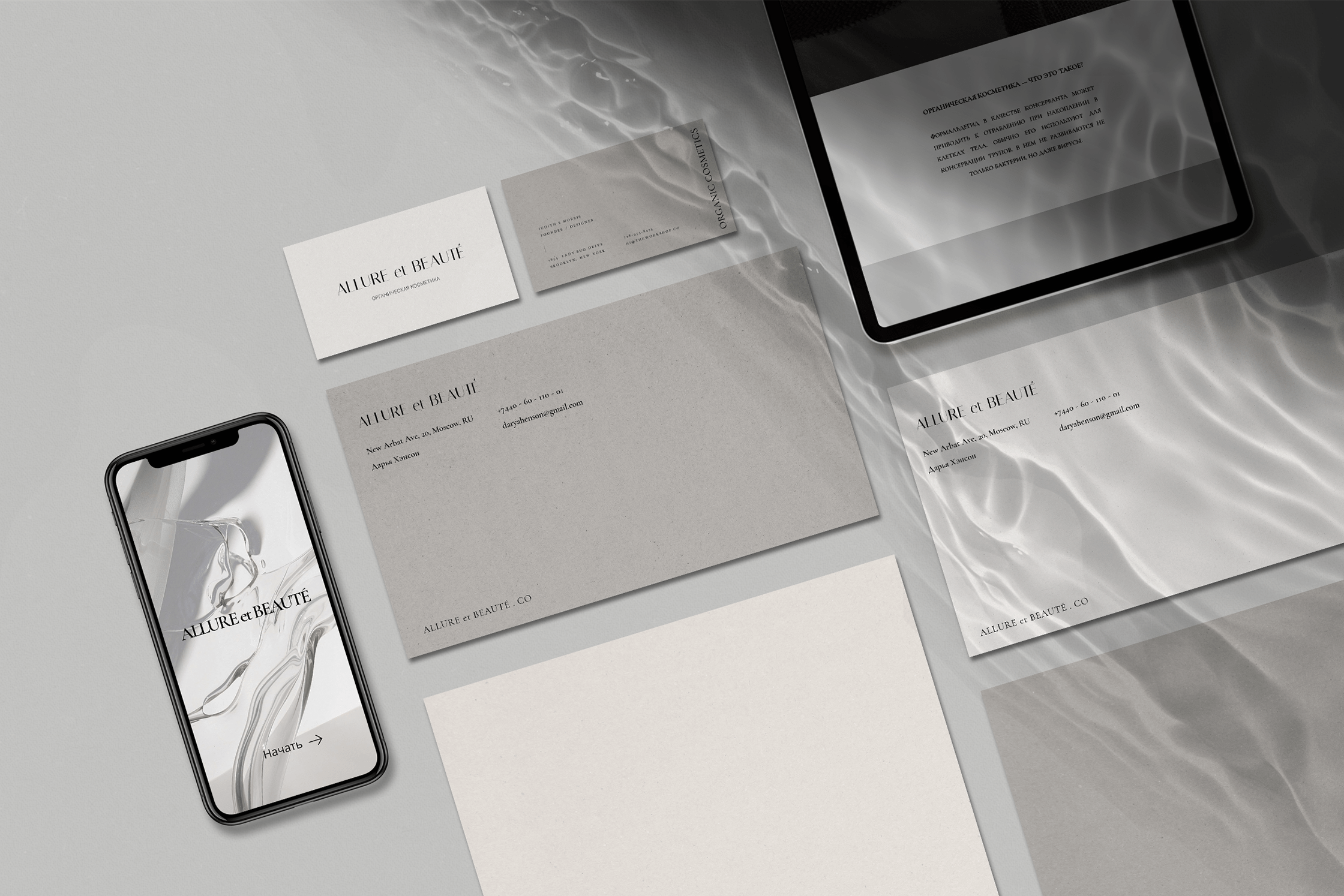 The main goal was to create a feeling for the imagery that it would speak about the relationship between self-care rituals and the natural world. Allure Beauty provides all-natural, small-batch, handcrafted, vegan, artisan self-care cosmetic products. They are based in Russia and pride themselves as providers of the highest-quality natural ingredients that are as organic as possible.
The app is designed to have a simple search process while, at the same time, supporting organic idea which is built around the app menu and the product lines. Together with the filters it enables users to easily understand how to find needed products and view full information for products discovery: from their descriptions and pictures, to ingredients' lists and orders' deliveries.
The app's core value is to integrate organic products across the app to effectively translate its vision and philosophy and offer an alluring introduction for newly introduced products.